Date:

Mar 21, 2022
Commet(s):
0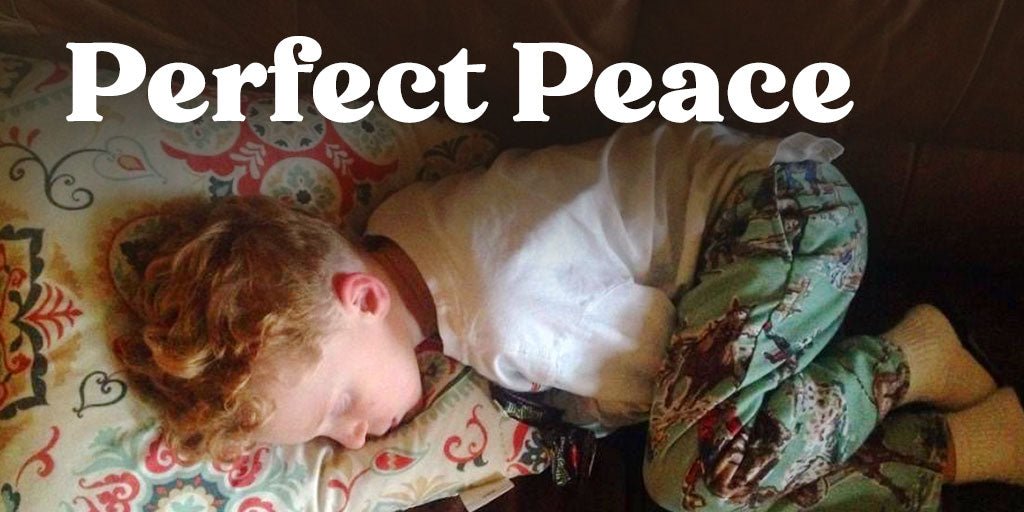 "In peace I will both lay myself down and sleep, for you, O Lord alone, make me live in safety." - Psalm 4:8
When my oldest was little I needed a bedtime prayer that would encompass everything I wanted for my kids, but was also rooted in scripture. I wanted them to know they could lay down and sleep in peace. So I set out to put together the following bedtime prayer (my scripture references noted) that I must have recited over 10,000 times by now.
God, thank you for my day (Philippians 4:4-7). I ask for sweet sleep (Proverbs 3:24), Godly dreams (Isaiah 26:3) and health and healing in all my flesh and bones (Proverbs 3:8). Please help me to quickly master and understand all the math, science and literature of the day (Daniel 1:17). In Jesus name, Amen (John 14:6,13-14).
We have said this prayer every night with each of our five kids until they were at an age when they wanted to tuck themselves in. We have said it over the phone when they were at sleepovers. They have said it themselves when they wanted to lead the nights prayers. We have said it with funny voices, with whispers, with accents, super loud and sometimes half asleep. We have added things that were specific to the day or something they were facing. It has been engrained into their spirits, souls and minds to go with them throughout the rest of their lives. They may never notice how meditating on these truths and promises of God have shaped their thinking and their lives, but as a parent I hold onto the promise that because they have been trained up in the way they should go, when they are old they will not depart from it.
A simple prayer based on several scriptures is an easy way to help our children learn to meditate on the Word of God both day and night. It will bring them peace as they go to sleep and help them to awake in peace for each new day. If you are looking for ways to get scripture in front of your eyes or those of your children, take a look though our store to find an item or two that has the verses you want to be central in your home. Maybe a bookmark for the readers, a challenge coin for the collector, or a fridge magnet for everyone to see in the kitchen. Not all of our products have a scripture printed on them. Some, like our olive wood crosses, just remind us of scripture and to keep our mind stayed on Him. Whatever you are looking for, we hope we can help you as you work out your salvation to become all that He has in store for you to be.